The implementation of MES (Manufacturing Execution System) systems in their processes denotes a level of maturity of those manufacturing companies that have come to consider the automation of data capture as the cornerstone of any continuous improvement initiative.
The IIot (Industrial Internet of Things) and MES systems allow us to know the part of the iceberg that remains hidden, in order to complete the analysis not only with the available information, but with all the existing information.
Unlock the potential of the data stored in your hidden factory
The benefits of our TAMESIS platform are grouped into three categories:
Refers to an improvement, either greater production with the same resources, or the same production with fewer resources.
Time and cost reduction when introducing new products or modifying processes.
Improved production performance; direct impact on customer satisfaction.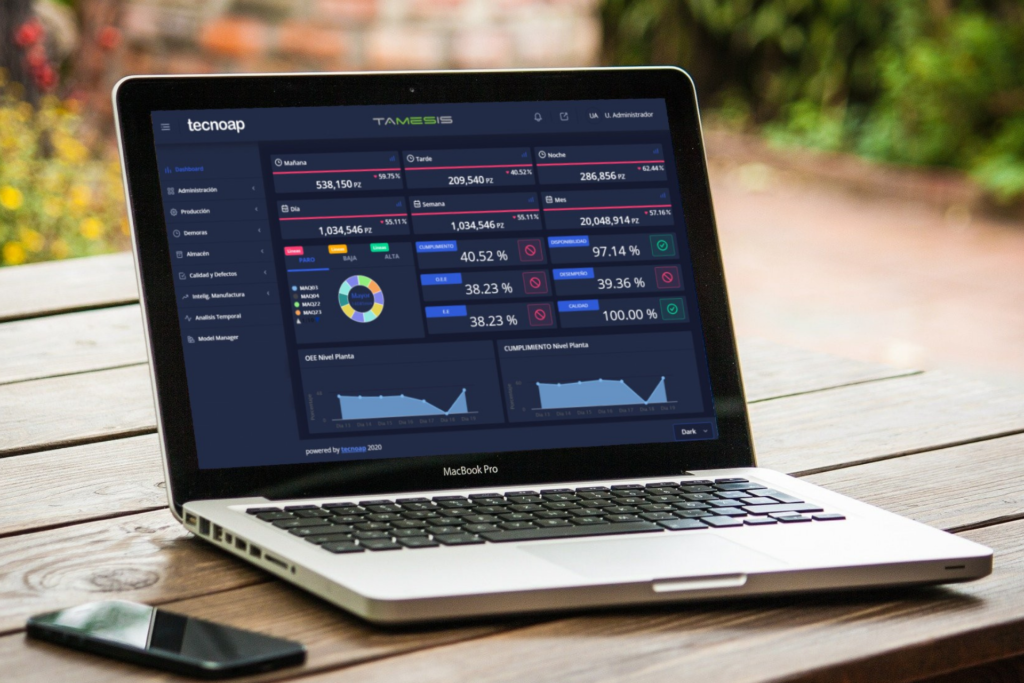 TAMESIS is our iMES system (Intelligence Manufacturing Execution System), it is a bridge between floor control and your ERP; developed under three fundamental principles of Industria 4.0, interconnection, decentralized decisions and online information and dashboarding, which will allow you to increase the Efficiency of your Production Plants (#OEE).

Multi-device visualization

Unlimited users and lines

Manufacturing Programming
Tecnoap © 2023 All rights reserved.